Bourgas Tourism Info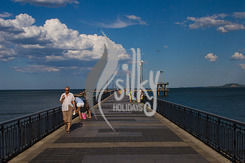 Introduction: The fourth largest city in Bulgaria and largest port on the Black Sea, Bourgas is a lively, compact city, its pedestrianised boulevards and outdoor cafes giving it a distinctly Mediterranean ambience. It is a great base to explore the nearby resorts, and for bird-watching at the peaceful lakes. Bourgas also boasts a long beach, with Sea Garden alongside it being a popular strolling area. Its trendy shoe shops, fashion stores and new arcades prove the economic development of the region, and restaurants and bars means that Bourgas is popular year-round. The season kicks in around early June, from when the city fills up and hotels are full, and winds down by late September. Although not renowned as a beach destination, Bourgas is exceptionally popular as a seaside city, with plenty of attractions and entertainment.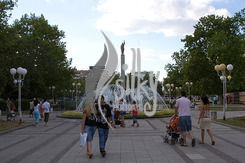 Who goes there?
Popular with Bulgarians especially at the height of summer, the city gets busy with a mix of all ages, from young to old. Many travel up from Sofia, although European package tourists tend to prefer staying in the resort.

Where in the world?
Bourgas is on the southern half of Bulgaria's Black Sea coast, on the east of the country. The regions biggest city, Varna, is 134km (83 miles) north, and the capital Sofia is 385km (239 miles) west.

With its huge port to the south, and the beach along the east of the city, Bourgas is located on the western-most point of Bourgas Bay. It lies on a flat plain, the Bourgas Plate, and salt lakes cover the areas north and south of the city. The city lies between two of the four Bourgas Lakes (Atanassovo and Bourgas), Bulgaria's most important wetland area, and the sea.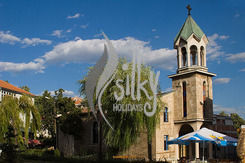 When to go?
Bourgas features with a temperate climate, with mild weather year-round. The average daily temperature in the winter months of November to April is 4.5°C (40°F)and in the summer months of May to October it is around 26°C (78°F), which is also the busiest and best time to visit. August is the hottest, and the most humid, month of the year with highs of 30°C (86°F).

Beach
The central beach is long and it is situated next to the pleasantly laid-out Sea Gardens. The beach is a low-key place for swimming and strolling, and the strong winds make good conditions for windsurfing, although there are few places to rent equipment. Kite-surfing is possible on the less crowded northern end of the beach.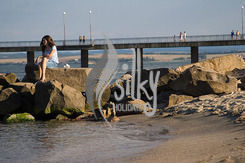 Beyond the beach
The small town with its pedestrianised streets makes it easy to explore, with a few pleasant museums and galleries dotted around. Petko Zadgorski Art Gallery ("Metropolit Simeon" 24 street), housed in the old synagogue, has three floors of paintings including 17th-century religious icons and Bulgarian contemporary artists. The frescos inside the gloomily-lit Sveti Sveti Cyril and Methodius ("Vuzhrazhdane" street) are stunning. The Bourgas Opera House ("Burgaska Komuna" square) has performances year-round, and during the summer the city hosts a plethora of festivals including the Annual Summer International Folklore Festival at the Open-Air Theatre (Promorski Park).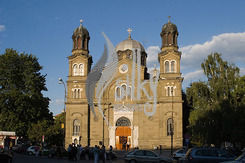 Family fun
The attractive and well-maintained Primorski Park (also known as Sea Garden) is always popular with families, with a small fairground at the southern end, with dodgems, a merry-go-round, a bouncy castle and a helter-skelter. Towards the middle of the park a decent kids playground includes tiny battery-operated cars for very young children, a sand-pit and swings. There are plenty of wonderful ice-cream stalls for children of all ages!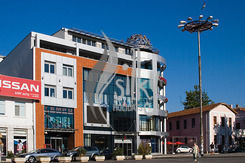 Shopping therapy
The main shopping hub is along the pedestrianised, leafy "Aleksandrovska" street, (running from north to south), and "Bogoridi" street (west to east and the seafront). The huge "Aleksandrovska" street has plenty of smart clothes and shoe shops, plus the ubiquitous gold and silver in huge glitzy styles favoured by the nouveau riche. Pirgos Style ("Aleksandrovska" 58 street) is a small three-level shopping centre with accessories and clothes galore. The more stylish Tria City Centre ("Troykata" square) has a smart ground floor cafe and boutiques ranging from cheeky to chic, including Drago & Rado for men's crisp white suits and full-length leather coats. Markets are thin on the ground, although there is a semi-covered outdoor fruit and vegetable market near the Evropa Supermarket around Vazhrazdhane.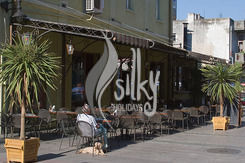 Bourgas Nightlife
Most bars and clubs are located on "Aleksandrovska" street, including cafe-piano bar Kadiffe ("Aleksadrovska" 61 street), outdoor terrace for cocktails at Bacardi ("Aleksadrovska" 51 streets) and live music at Fifth Avenue Piano Bar ("Lermontov" 15 steet). Clubbers head to Alibi (Primoski Park) for retro and house music, and Tequila (Promorski Park), with parties and promotions.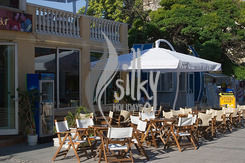 Eating out
Like the busiest nightlife venues, most places for eating out are focused around the southern end of "Aleksandrovska" street and "Bogoridi" street. Most places have a decent selection of traditional Bulgarian dishes, typically a hearty salad to start, grilled pork or lamb, or the traditional kavarma (pork casserole). Amstel Restaurant ("Aleksandrova" 49 street) has good grilled meats and vegetarian dishes, with plenty of outside seating, and Shanghai ("Bogoridi" 61 street) makes a good attempt at Chinese cuisine. Along the beach are decent bar restaurants serving seafood and pizzas like Bistro Tropicana (southern end of beach).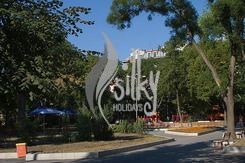 Getting around
Bourgas is small enough a city to explore on foot, otherwise there are plenty of metered yellow taxis around. Most buses to nearby resorts (including the frequent services to Sunny Beach and Nesebar) leave from the Yug bus station. Long-distance buses to other cities (including Sofia, Plovdiv and Ruse) and further afield to Istanbul leave from bus company offices along "Bulair" street. Trains reach most major cities in Bulgaria, although no services along the coast.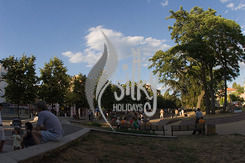 Exploring further afield
Many people use Bourgas as a base to explore the gleaming resorts, like Sunny Beach, 30km (19 miles) north and quaint Sozopol, 34km (21 miles) south, and UNESCO-protected historical town Nesebar, 20km (12 miles) north. In high season many travel agents around that area, arrange bus tours to the Bourgas Lakes for their superb wetlands and the great bird-watching opportunities they offer. The historical treasures of Varna, 134km (83 miles) north, make a good day trip, and halfway between the two are the (so far) peaceful beaches of Obzor, 73km (45 miles) north.


Splashing out
For local contemporary art, plus exquisite ceramics and sculptures, the tiny Luna Gallery ("Fotinov" 29 street) sells high quality, tasteful goods. In stark contrast to the clunky, chunky silver and golf-ball-sized rings on offer in most other stores, there is elegant jewellery made from unusual designs and materials. Some of the ceramics (all original) are huge, others delicate, and all paintings and prints are by local artists.

Flying in
Bourgas Airport (BOJ)