Four new sand beaches to be registered in Bulgaria
VisitBulgaria.NET, March 15, 2013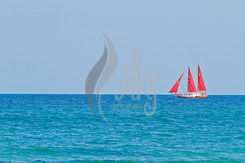 Four new beaches were formed along the southern part of the Black sea in Bulgaria. The new sand beaches are located nearby Sozopol, Maslen nos cape nearby Sveti Vlas. Bourgas municipality is recording the new beaches in order to be given to concession.
One of the new beaches is located right between the resorts Sunny Beach and Saint Vlas. The ministry of the Regional development and public works will have to complete the procedure for mapping of the new beaches.
The beach is located right next to a sanatorium with a huge garden, which is the only green site in the region.
Every year over 26 beaches are not officially opened due to the lack of leaseholders, because of the high concessionary taxes.